online Shop
The following items can be ordered from us by e-mail: schimpke@baltictravel.de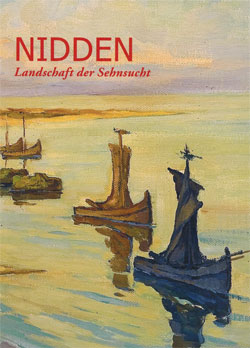 Book "Nida - Landscape of Desire
Price: 28,00 € + shipping free
The book is a unique collection of images and texts that offer unusual views around the artists' of the Nida Art Colony.
The preliminary report was created as part of an interview Dr. Bernd Schimpke, editor of the book, had with Helga Paul, born Detzkeit. The now 87-year-old has been living as a fisherman's daughter until her escape in autumn 1944 from Nida. She told from her point of view, how she experienced tourists and artists.
Digitized slides from the 30's give another impression of the former life in Nida. The slides are privately owned and are first shown publicly in the book. You can see not only the landscape and the boats, but also real holiday postcards motifs and painter at work. A travel report by Kate Streitz complements the pictures.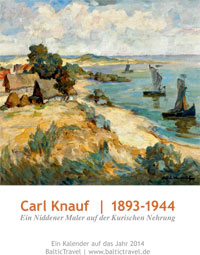 2015 Calendar Carl Knauf - 1893 - 1944
Price 11.90 EUR, 1.50 EUR shipping
The calendar 2015 presents a cross-section of the work of the painter Carl Knauf and gives an insight into his East Prussian adopted country.
See the calendar here (calendar 2014 as an example)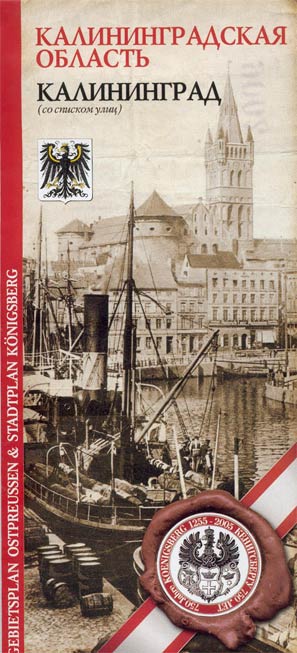 Map Kaliningrad and the surrounding area.
Price 10 € + shipping free